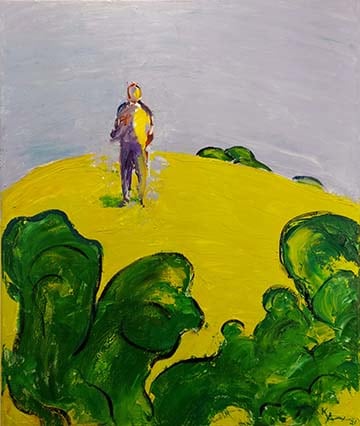 "Dawning" Oil on Canvas, 24" x 20"
This expressive figurative landscape was created near the end of the pandemic. It expresses a hopeful feeling of expansion and possibilities. The pandemic clarified for me that my desire is to create works which are positive and encouraging, while still recognizing the troubled times in which we live.
This piece, like others, is painted entirely or primarily with palette knives, incorporating the physical energies and tactile sense of the act of painting. For me, this helps convey a positive life energy.
This work is available. If interested, please contact me for more information.